Mexicana
®

'Hot Stuff'ed
Giant Meatballs with Fresh Salsa

Ingredients:
500g lean minced beef
½ tps. ground cinnamon
1 tsp. ground cumin
½ tsp. ground coriander
200g Mexicana Extra Hot
1 dried ancho chilli
1 tbsp. oil
1 onion, finely chopped
2 garlic cloves, finely
1-2 tsp. chipotle paste, according to taste
400g can plum tomatoes
25g plain chocolate, grated
Salt & pepper
For the salsa
Small bunch coriander, stalks removed and finely chopped
1 small red onion, finely chopped
1 large ripe tomato, finely chopped
Juice of a small lime
| | | |
| --- | --- | --- |
| 1HR 10MIN | SERVES 2-4 | EASY |
Method:
Put the ancho chilli in a small bowl and cover with boiling water. Soak for 15 minutes.
Place the minced beef in a large mixing bowl and add the ground spices and season well with salt and pepper. Using your hands mix everything together well. Divide the seasoned beef into 4 equal portions, roll into balls and then flatten into circles approximately 12 cm in diameter.
Cut four 30g chunks of Mexicana Extra Hot, roll each between your palms to make balls. Place one cheese ball onto each of the circles of beef. Pinch the edges of the first beef circle together, creating a meatball around the Mexicana, roll the meatball between your palms to ensure it is smooth without any holes. Repeat with the remaining beef. Place the meatballs in a large, deep ovenproof dish (ideally about 20cm across).
Fry the onion in the oil over a medium heat for 4-5 minutes until it starts to become translucent. Then add the garlic and continue to fry for a couple more minutes.
Preheat the oven to 200C/180C fan/Gas 6.
Drain the ancho chilli, remove and discard the core and the seeds. Chop the chilli and put it into a food processor. Add the fried onion and garlic to the processor along with the tinned tomatoes, the chipotle paste and the grated dark chocolate. Season well with salt and pepper before blitzing until smooth. Check the seasoning adding more if required.
If you don't have a food processor, you can blend the sauce ingredients in a jug with a stick blender. Alternatively, use chopped tinned tomatoes and combine all the finely chopped ingredients in a jug and have a sauce with a bit more texture.
Pour the sauce over the meatballs and place in the preheated oven for 30 minutes.
Grate the remaining Mexicana. Remove the meatballs from the oven, sprinkle with the grated cheese. Return to the oven for another 15 minutes or until the meatballs are cooked and the sauce has thickened.
To make the salsa, simply mix all the ingredients together in a small bowl and season to taste.
When cooked serve the meatballs with boiled rice and salsa.
Drinks Pairing Suggestion:
Clean, crisp single variety cider pairs well with this dish. There are some excellent examples from smaller producers, its worth hunting them out.
ENJOY A SPICY TASTE ADVENTURE!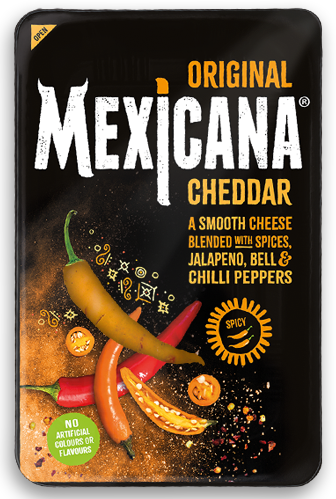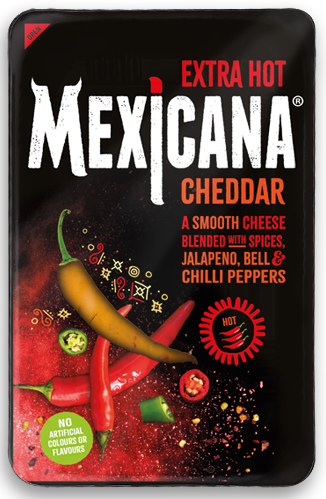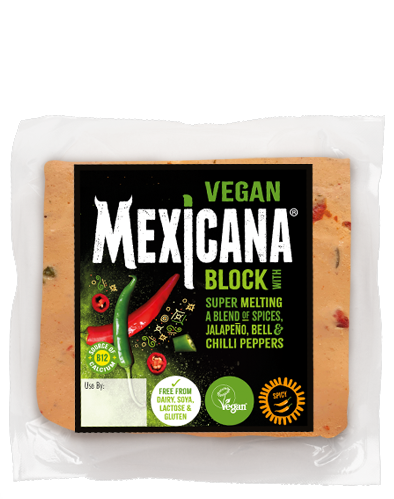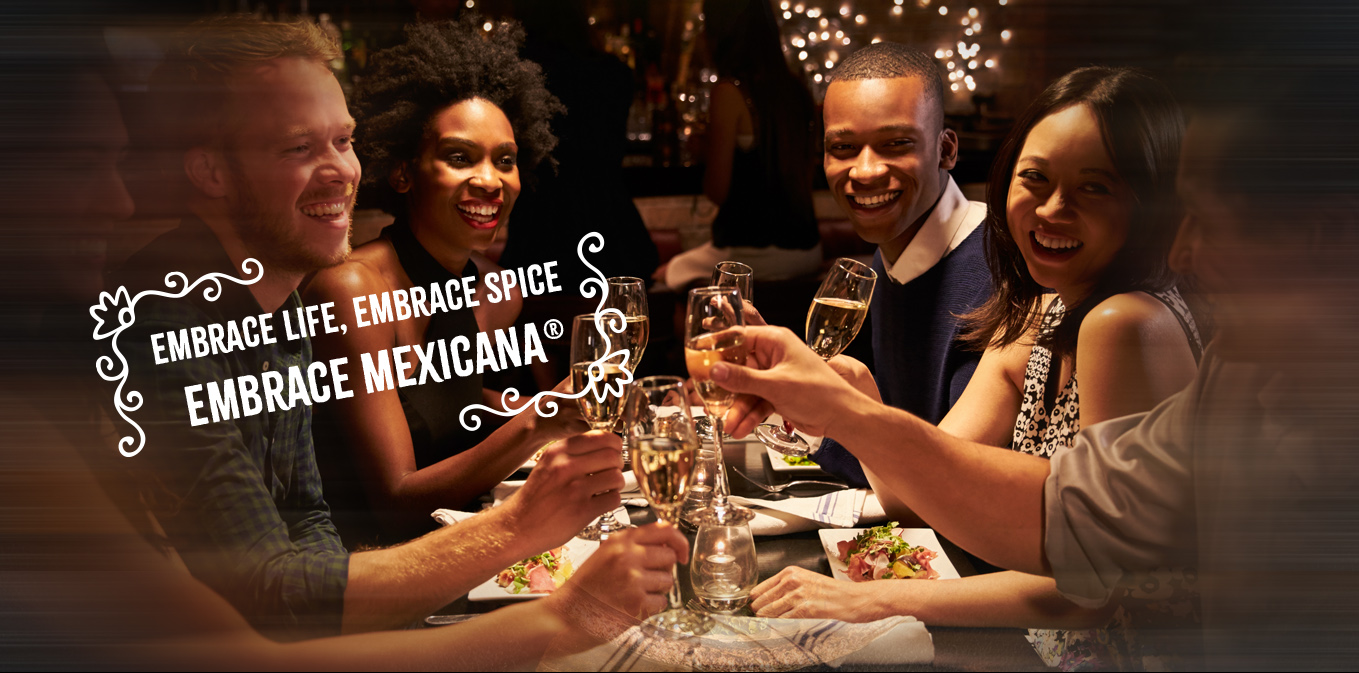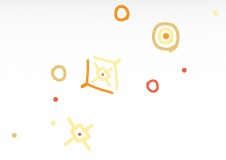 By signing up you are confirming that you have read, understood and accept our Privacy Policy