IGNITED FLAVOURS FOR SPICE LOVERS!
Take your recipes on a flavoursome adventure.
Add spicy deliciousness!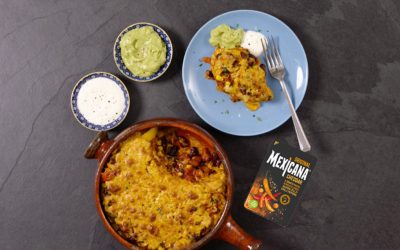 MEXICANA® LASAGNE Ingredients: For the sauce 2 tbsp of rapeseed oil 1 onion (finely chopped) 2 cloves of garlic (finely chopped) 1 of each coloured pepper (sliced) 1 green chilli (finely chopped) 1 tsp chilli powder 1 tsp paprika 1 small can of sweetcorn 1 can of...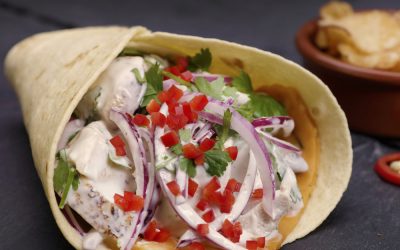 MEXICANA® CHICKEN WRAPS Ingredients: 150g cooked chicken breast, diced 1 small red onion, halved and thinly sliced A heaped tsp of mayonnaise A heaped tsp of low fat Greek yoghurt A good squeeze of lime juice 1 tbsp of chopped fresh coriander Salt and pepper 2 corn...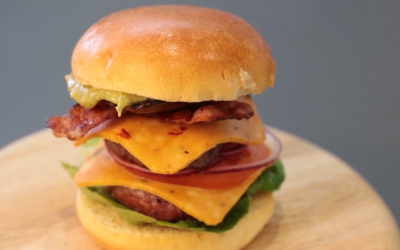 MEXICANA® MEGA BURGER Ingredients: 10g butter, at room temperature 4 slices of white bread, crusts cut off 4 slices Mexicana Cheese 2 slices of good quality ham 30 MINS SERVES 2 MEDIUM Method: 1. Heat the oil in a frying pan over a medium heat. Fry the burgers for...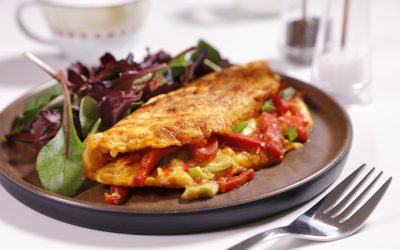 High Protein Mexicana® Omelette Ingredients: 3 medium eggs 30g Mexicana Extra Hot, grated 1 spring onion, trimmed and washed, sliced on the diagonal 50g roasted peppers from a jar, drained and sliced Salt and pepper 1 cal frying spray, or a little oil for cooking 20...
Spicy Mexicana® Jackfruit Tacos Ingredients: 400g can of jackfruit (in salted water) 1 small onion, peeled and thinly sliced 2 garlic clove, peeled and finely chopped 1 tbs oil ½ tsp ground cumin 1 tsp ground coriander 1-2 tsp chipotle paste (alternatively dried...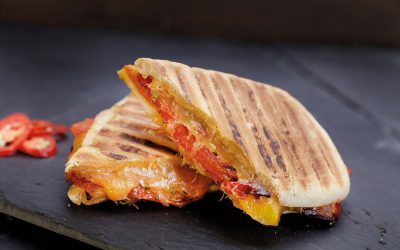 Roasted Vegetable Mexicana® Panini Ingredients: 2 vine-ripened tomatoes 1 tbs olive oil 6-8 pieces of grilled peppers in oil, drained 1 tbsp of diced red onion 2 Panini, sliced lengthways 4 Mexicana slices Salt & pepper 45 MINS SERVES 2 MEDIUM Method: 1. Preheat...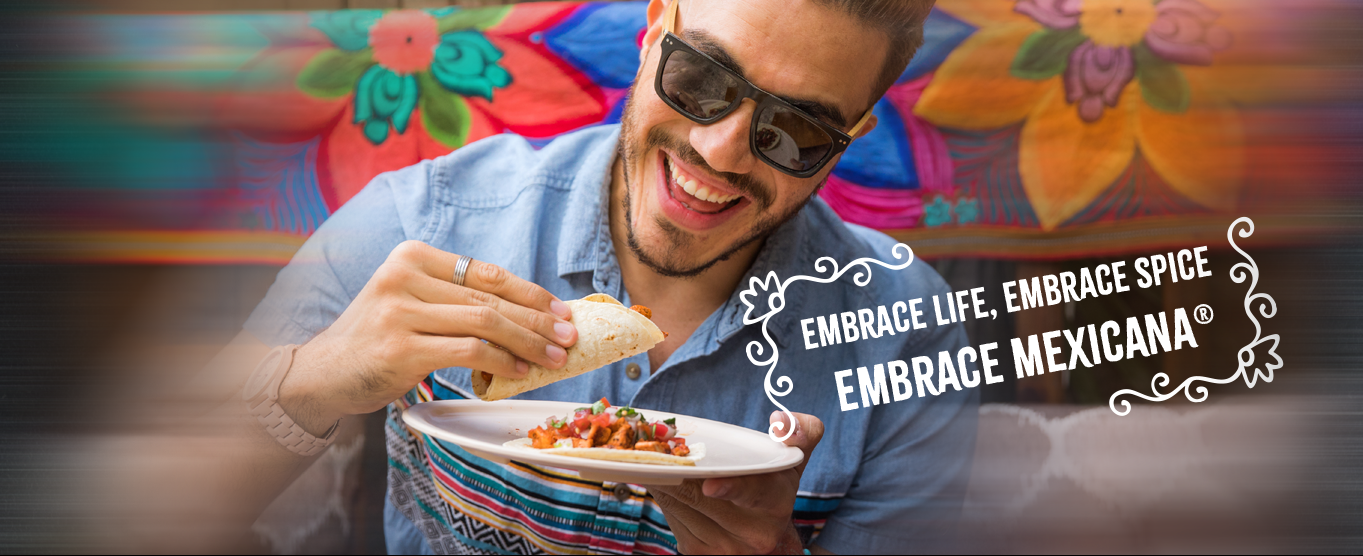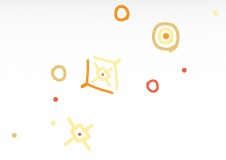 By signing up you are confirming that you have read, understood and accept our Privacy Policy